I got my Raspbee 2 and Pi Zero W 2 (which has the same Broadcom BCM2710A1 as the Raspberry Pi 3) and I put them together but there doesn't seem to be a connection.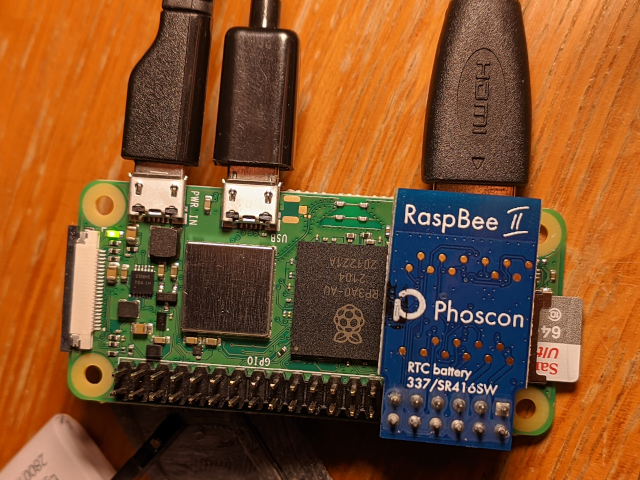 I flashed Phoscon_Gateway_Headless_2021-08-23.xz and used raspi-config to setup the wifi connection.
According to the documentation I could use VNC to run deCONZ, but I wasn't able to establish a connection using Remmina, Vinagre or TigerVNC from my Ubuntu machine. Either this feature doesn't work or it could use some improved documentation. Also the webserver doesn't work even though according to top deCONZ is running in the background (without GUI).
So I ran ssh -X (with X11 forwarding), so I could run deCONZ from the Pi on my local X11 server.
See https://user-images.githubusercontent.com/1702193/141219353-032b798e-221e-477a-abaa-355dcf2294bd.png
As you can see in the yellow circle, the "connect" button is greyed out. Now that deCONZ is running, the webserver works. But it appears there is no connection. I cannot connect any lights.
See https://user-images.githubusercontent.com/1702193/141219750-3ad69239-bd1f-4bd5-8e1c-07c345afa021.png
Are there any additional steps I need to take to get the Raspbee 2 to work on a Pi Zero W 2?
Is this Pi Zero model 2 too new and the Phoscon images not yet compatible?
Should I format the card and just use Raspberry OS?
---
I am not allowed to embed more pictures or links to documentation because I'm a new user, not yet vetted by spam protection. For a more pleasant read see original post on github.