I use a Conbee2 Stick with USB extension on a raspberry pi 4 running HA on an SSD.
This setup worked flawlessly for quite a while but I'm having a weird problem for a few days now. I have one or two devices becoming unavailable. I can reconnect them by power cycling the device or pushing the connection button, when its a battery powered sensor.
The devices then work again as they should, but a few minutes later one or two other random device(s) become unavailable. This keeps going and I can't figure out why?
Been searching online everywhere but haven't found a solution yet.
Here is my Deconz View. The two lights on the far right are the ones that are currently unavailable.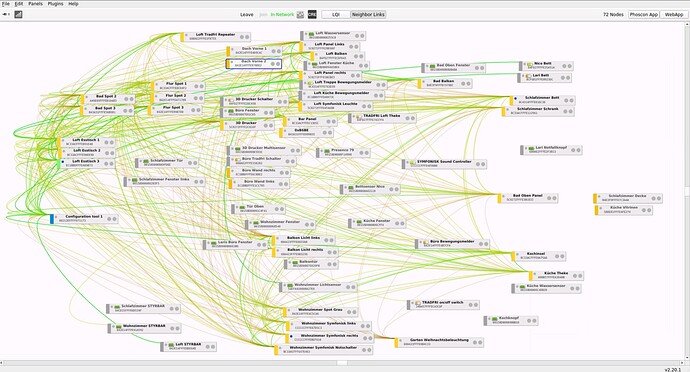 Thanks in advance for your help!