Hello,
I use deconz with jeedom. Since the last update 2.16.4 and last firmware update, my ssd write a lot.
After it use 400\500 ko the it near 2 MO !
When I stop deconz everything become OK again.
I juste made the update on my configuration. I run on a VM in proxmox debian buster (with the last update). I don't know what can I do in order to stop it.
On proxomox :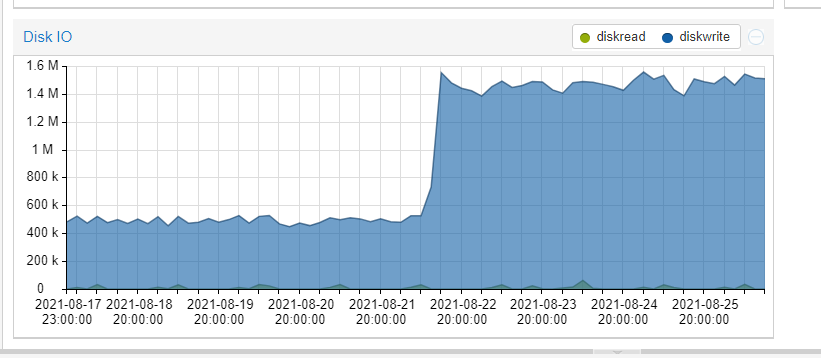 On my vm when I use the iotop commande a mysql seems to be very active. When I desable deconz it seems OK :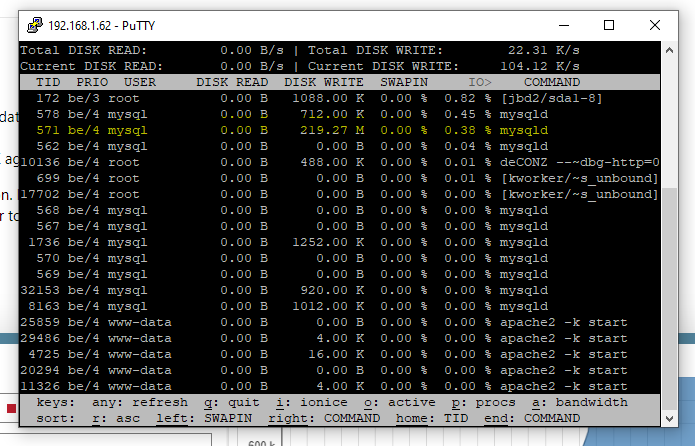 Thanks for your help.