Hi
I got a window sensor which was not recognized by deconz so I created my first DDF file. Pretty simple it looks. I just choose "ZHAOpenClose". On first time it was recognized and with the first sensor I also received events on open/close.
Then I did have some problems when restarting deconz as the DDF was not recognized. Now this is solved but the device still doesn't report open/close. I did delete it completely and reconnected it but still doesn't send events.
Here how my DDF does look like: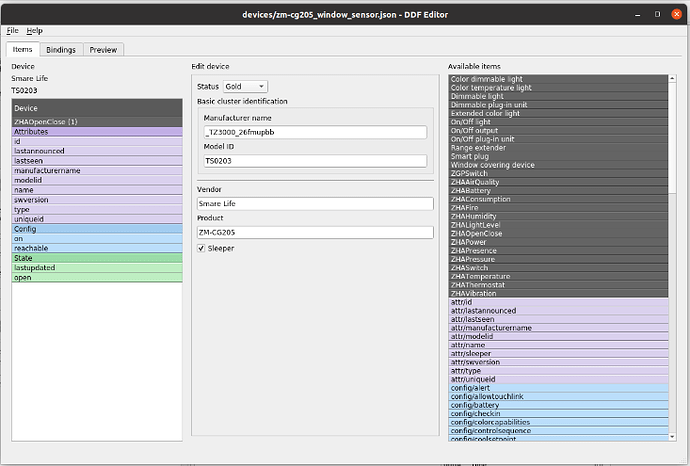 Any ideas what to set in the DDF to get this working?
Kind regards