Describe the bug
I've updated my system to latest stable release and latest firmware. But with latest conbeeII firmware 26700700 or 26720700 nothing is connecting. If I go back to Firmware 26680700 then everything seems to work.
Steps to reproduce the behavior
If the problem is reproducable, list the steps here:
Update to 2.12.6
Update conbeeII Firmware to 26700700 or 26720700
restart the system
After waiting minutes no connections show in deconz gui and nothing ist working
I can see in logs following entries:
11:47:04:328 apsUseExtPanid is 0x23D1DDDDDDDDCDAB but should be 0, start reconfiguration
11:47:04:328 Skip automatic channel change, TODO warn user
Do I have to change something on my configuration?
Expected behavior
Should setup connections like with firmware 26680700
Screenshots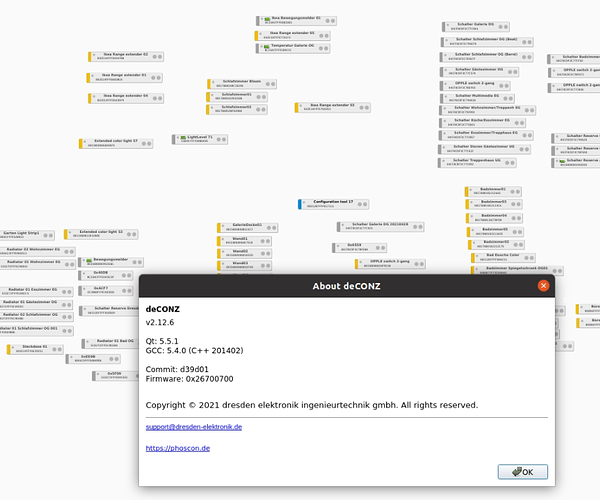 Environment
see screenshots
Host system: (NAS)
Running method: (Ubuntu)
Firmware version: (26720700)
deCONZ version: (2.12.6)
Device: (ConBee II)
Do you use an USB extension cable: (yes)
Is there any other USB or serial devices connected to the host system? If so: Which? ZWave Stick on separate powered USB extension