Hy i have a strange issue, ConBee worked quite well the other day.
-Made a Software Update.
-Turned my Homeassistant (on Raspberry 4) of an hour after the update because the fan is very loud.
-went to bed.
The next morning ConBee II wasnt there anymore and i cant connect to it anymore.
When i unplug and plug it again Homeassistant discoveres a Zigbee device.
But i cant add the Zigbee device and cant configure deconz with that device.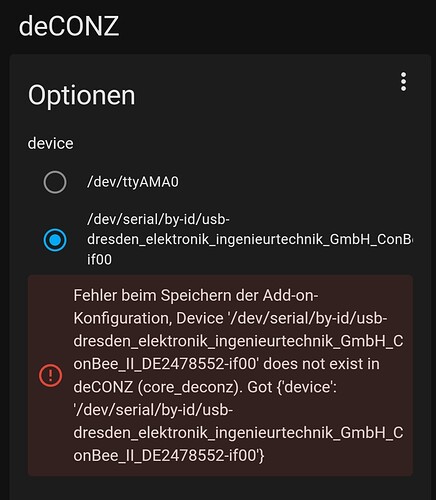 This screenshot is one of the rare moments this device shows up. Most of the time its just the device in line one. Which in my opinion is rhe wrong one because its shown as Rasbee in phoscon app.
I installed deconz on windows10 and pluged conbee to the usb port and its like it is toggling on and of when i try to select it in the configuration.