Hi, I just bought a ZM25EL Zemismart "Smart Tubular Motor" with Zigbee for blinds. But I can't work out how to get it into pairing mode.
These are the instructions: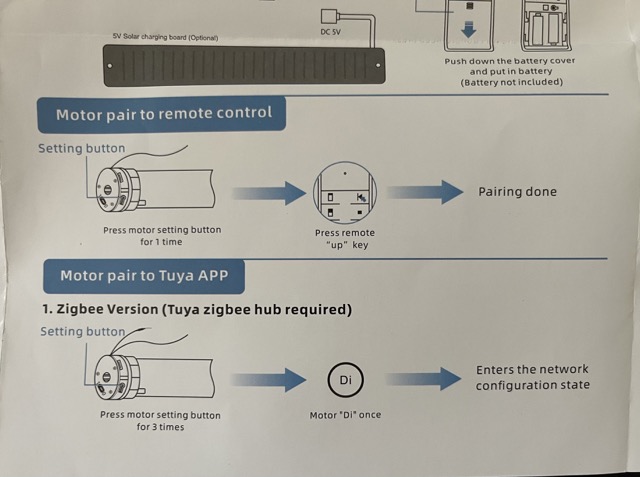 I have no idea what is meant by step #2's, "Motor "Di" once" instruction. It looks like a button, but the device only has one button, the "setting button" mentioned in step #1.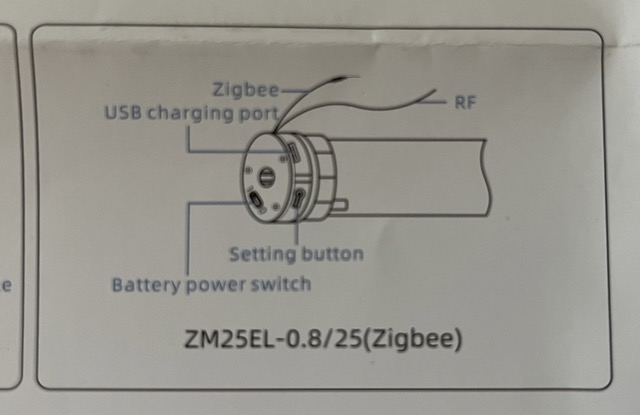 Does anyone know what's meant?