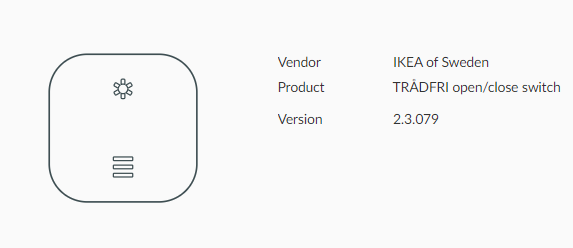 Bought a TREDANSEN (edit: applies to FYRTURs as well) block-out cellul blind 3 weeks back.
Could not associate open/close switch that came with it in the Old WEB App.
Showed up, but local control did not work. Deleted/re-included, factory reset several times.
Tested on both 2.18.02 & 2.22.00
Button event in REST API Ok.
Then I noticed the new switch had FW 2.3.079
I had an older open/close switch with FW 2.2.010 laying around, at that worked fine on the first try.
Please advice on any further info needed.