Describe the bug
Hey there,
suddenly all my devices got grey in phoscon app an in the deconz-gui there is no mesh neither no line between the links anymore.
I tried a firmware update, I tried to leave and join the network more than twice. Several reboot are made and the lights are powered of and on but the device still does not appear again.
Could you please help me?
Steps to reproduce the behavior
The problem is there - even after reboots.
Expected behavior
I thought that after doing reboot, the lights are coming up again.
Screenshots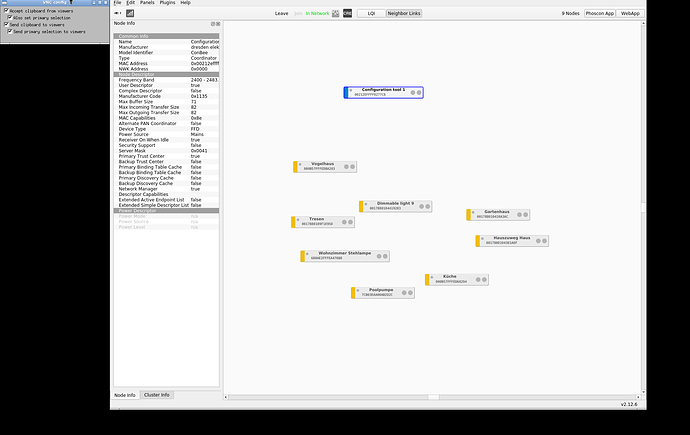 Environment
Host system: Intel NUC
Running method: Marthoc Docker container /
Firmware version: (26400500)
deCONZ version: (2.12.06)
Device: ConBee I
Do you use an USB extension cable: no
Is there any other USB or serial devices connected to the host system? no
If so: Which?
deCONZ Logs
![Bildschirmfreigabe Bild 18 Oktober 2021 um 12 44 23 MESZ](https://user-images.githubusercontent.com/16174571/137716506-6f19d719-7db7-492d-8ff2-8699bd87e9c7.png