Hello,
I bought a Conbee, and I just added two Philips Hue bulbs to Phoscon : everything works fine.
Then I tried adding a Philips Hue Dimmer switch. So, I go to add a switch, then press the setup button for 10s… and first thing weird : the switch is detected, appear in the UI, but the wizard still doesn't activate the "Ready" button. I need to close the wizard. But here is the switch added: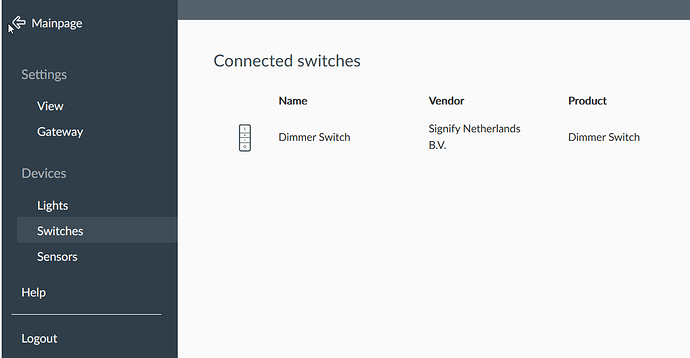 Another screenshot of the detail page for this switch:
https:// i.imgur. com/M18aUvp.png (sorry, I needed to add space cause I'm limited to two links per post)
But if I go to a group, then to switch editor, to control this group with a switch, and I click on "Link Switch", I see no swith in the list of available switches. Here is a screenshot: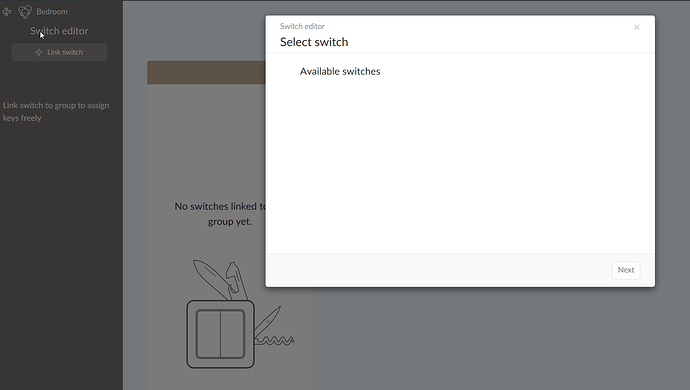 What is the problem, here ? What can I do to use this switch (it's an official Philips Hue Dimmer Switch) to control my lights ?