Hi
The Lidl Silvercrest Motion detector can apparently be detected, and presents motion detect and tamper indictator towards Home Assistant, which I am using.
What puzzles me, is that the battery status isn't included on the sensor?
The data seems to be available: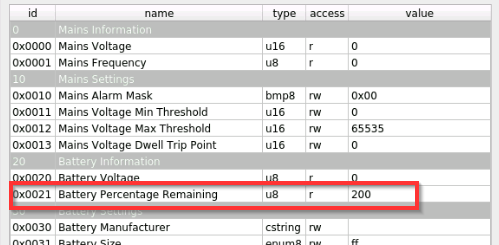 But I am not sure how much this number actually changes (I will test with other batteries to see if the number will change).,
Also, the device indicator on deCONZ does not show the battery icon.
Is this something, that is in the pipeline of implementation ?
Regards
Brian