I receive a Ampermeter from Matsee plus.
to monitor my consumption and usage on energy.
the device is recognize to phoscon but like a light switch.
I have no way to collect the measured data.
is there any way to change the type of the device or apply a kind of template ?
the final goal is to link to Homeassistant.
I have a Raspberry PI 4 with Raspbee II
this is the info discovered as :
Vendor_TZE204_cjbofhxw
ModelTS0601
I just change the name, before it was Smart switch :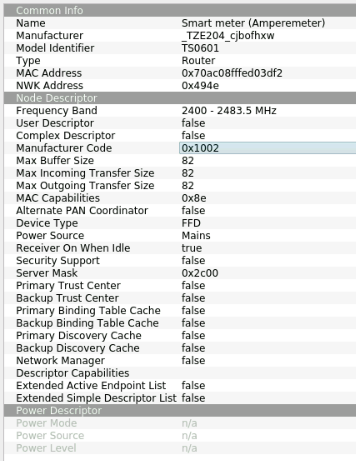 there is the details :
Measuring Rande : 0.2-80A
Size : 50 x 45 x 23 mm
clamp diameter : 10mm
manufactor : Matsee Plus