My whole network is starting to give errors after going to the latest version (13.4) and more and more devices cannot be found anymore.
Host system: Raspberry Pi
Running method: Home Assistent deCONZ Add-on
Firmware version: 26720700
deCONZ version: 2.13.4
Device: ConBee II
Do you use an USB extension cable: yes-- only relevant for ConBee I/II
Is there any other USB or serial devices connected to the host system? If so: Which? Zwave stick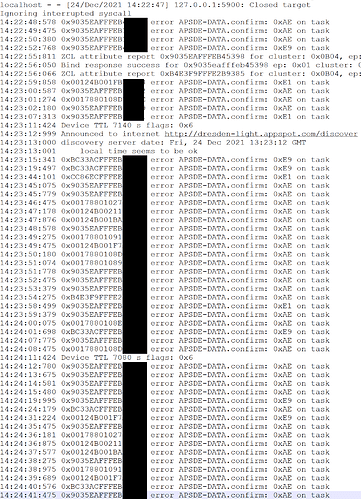 More and mor 0xAE (mostly), 0xE9 and 0xE1 errors ar showing. Anyone any ideas?