Hi,
Just had an issue with all connections lost. I'm running raspbee1 on a Raspberry Pi 3 with deconz 2.11.05 and firmware 26390500.
After a shutdown, disconnecting power, reconnecting again and waiting a gooooood coffee sip long everything works again.
Log is here: 23:15:16:153 APS-DATA.request id: 204, addrmode: 0x03, addr: 0x00212effff01ba49, - Pastebin.com
Screenshot from gui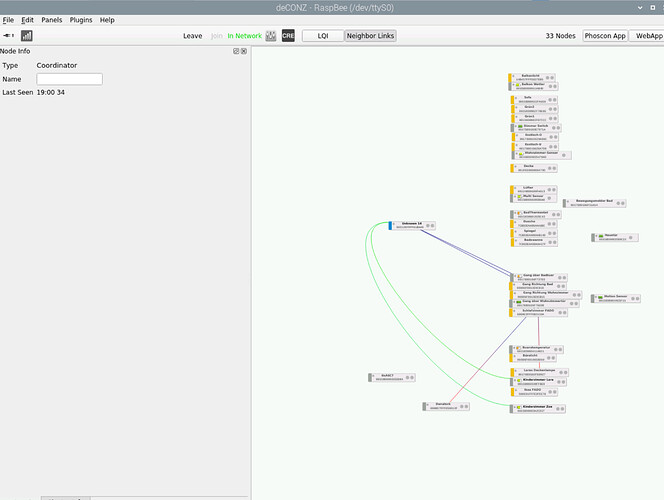 Took me some hours of sweating, bad looks from wify.
Can I just add another gateway to the zigbee network for resilience?
Regards,
Michael