I'm having some trouble using Home Assistant scenes together with deCONZ lights and light groups. I often end up with one or more lights not adjusting correctly when activating a scene. The issue appears to be isolated to activating scenes with multiple lights turning either on or off at exactly the same time. Controlling each light or light group individually works much more reliably.
Below are logs for one occurence where a group of Philips Hue downlights did not turn off when they should have:
In Home Assistant those lights change state to "off" for a few seconds, even though the lights actually stay on. It changes back to "on" a little bit after that and only then can I actually turn them off in a second attempt.
Below is a screenshot of my network in deCONZ.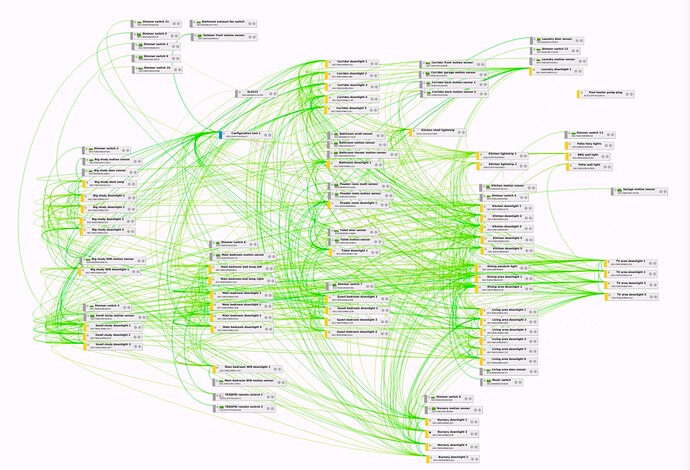 The lights in question have strong direct links to the ConBee II and generally there is heaps of routers in my network, so I doubt that this issue is related to poor connections.
Is it possible that the deCONZ REST API struggles with multiple requests being sent by HA at the same time when a scene is activated?
Would appreciate any help in debugging / resolving this issue!