Hello,
I updated Phoscon to the latest version (can't remember the version i updated from). But now when I can't select my light switch. I have 3 switches, but the middle switch is automatically selected without me doing anything. If i choose another, it goes back to the middle one.
In the web console i've got this message : " Schaltergruppe "Télécommande chambre" beinhaltet Leuchten" every second and it doesnt stop.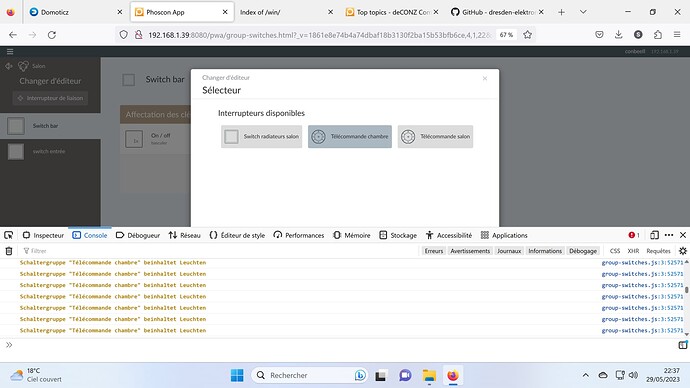 I already completely erase the app, nothing change. I used firefox, chrome, edge, same issue. I'm on windows 11.
can you hlep me ?