I am working through an issue where my Xiaomi "Mi Window and Door Sensor" is not connecting.
I get exactly the same symptom as in this forum, with the "LUMI" sensor:
So, I am probably being hit by the same issue… will my issue be resolved by the same update when it goes to stable release? Note that the Mi has different MAC/Model/MFR codes - but I assume it has the same firmware attributes / same bugs.
Anyway - I decided to check my versions - I am on the latest deconz (I'm using the HA integration).
However, my Raspbee II firmware version is 26690700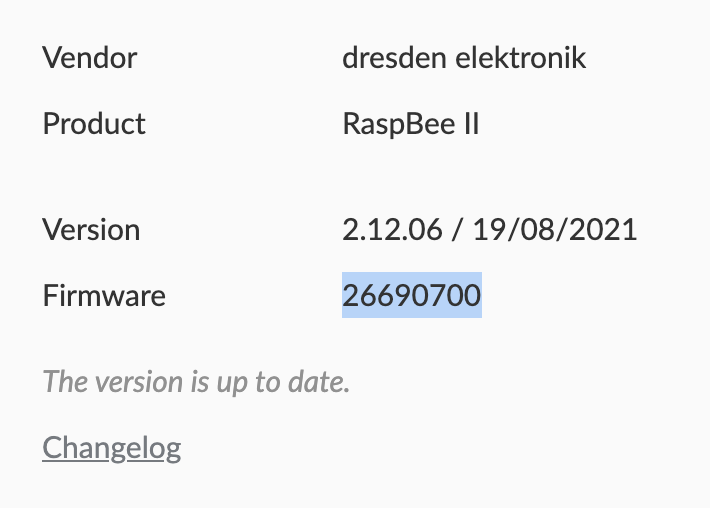 but when I look in the FTP folder, it appears that 26720700 is the latest
http://deconz.dresden-elektronik.de/deconz-firmware/?C=M;O=D


My Phoscon says its up to date.
Am I reading the version numbers wrong? Or is my Raspbee failing to update?
If I reboot the Raspbee II, deCONZ tells me there is a firmware update - then I see logs which imply that deCONZ is attempting to install a CONBEE firmware…???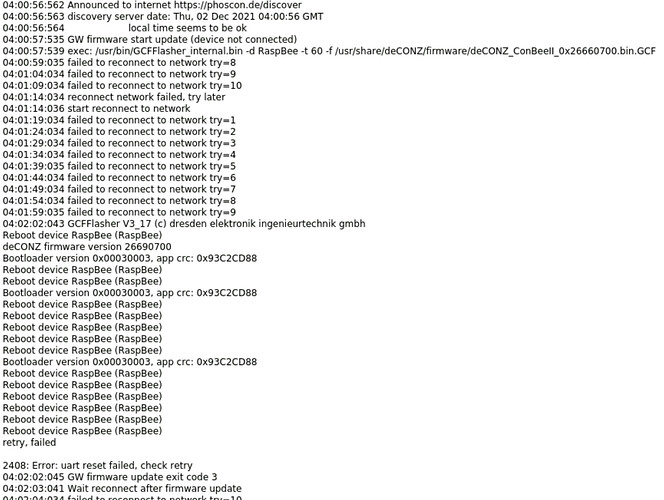 Thanks