Hello,
I have just moved, I wanted to redo my Homekit configuration entirely. So I started from scratch with Homebridge and DeCONZ/Phoscon container.
I managed to add my IKEA bulbs and sockets via Phoscon without too much trouble, but I tried to add the IKEA Switch ON/OFF and my Philips HUE Dimmer remote control but nothing works, Phoscon doesn't see anything after 3 minutes.
I have of course reset the 2 remotes. I also went through phoscon.de/beta to try to add them without success. I have tried the procedure dozens of times, within a few centimeters of the CONBEE key, nothing changes.
Before my moved, everything worked. Reference for the IKEA switch is "IKEA Switch On/Off E1743" and for Hue it's "Dimmer Switch Model 324131137411"
Other thing (not related ?) when I look through the DeCONZ GUIZ I see lots of nodes that are not added to my network. Is it the old door/window sensors that I didn't add but are still seen by deCONZ?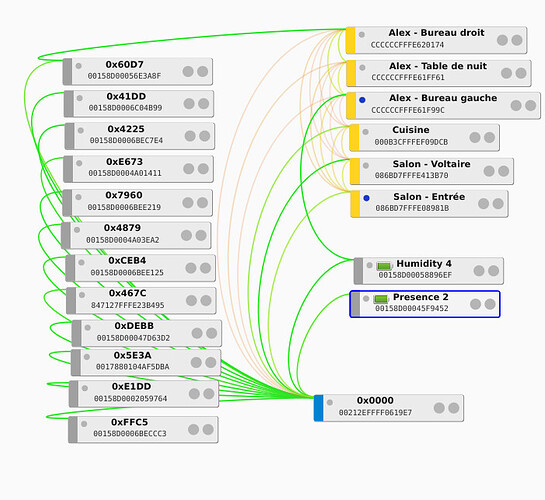 My deCONZ logs: PrivateBin
My Configuration
Os: unRaid 6.11.5
CONBEE II USB STICK with 2M extension cord.
Container : DeCONZ-Community v2.20.1
Container : Homebridge v0.1.6
Plugin : Homebridge-deconz v0.1.9
Thank you very much.