Hi All,
First of all, thank you very much for this great piece of software and hardware!
I'm using it for quite some time now with great satisfaction.
For my home automation I make use of Domoticz for most of the automations. Some automations for switches I do in Phoscon.
For one room, I would like to change the switch-behavior based on time of day. So that the lights go brighter before sleep, and only very dim when asleep. This I can do very easy in Domoticz.
But, here comes my problem: I make use of a single-button Hue Smart button which is capable of long-press dimming.
In Phoscon, unfortunately, there is only the option for Long-press dim (up/down/toggle) with shortpress toggle. I would like to have the option to select only long-press dim without short press action. Then I could create the short press action in Domoticz.
Could this option be added?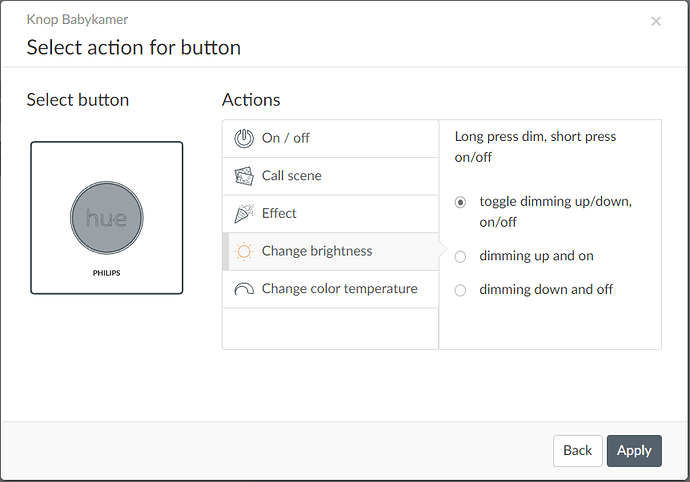 Thanks in advance!