Hi Guys,
I've got a GLEDOPTO GL-C-007 that I'm using to make some LED strips talk to my Conbee2. The lights seem to connect fine but after some time seem to disconnect / become zombie and just stop working at that point.
The Conbee2 and GLEDOPTO are < 2 meters away with only a doorway separating them so I can't see connectivity being an issue (I also have a motion sensor sat next to it that stays connected without issue.)
Is it just a case of the device not being fully supported by deCONZ and I need to look at zigbee2mqtt instead? I'm fairly new to HA / deCONZ in general and just trying to set up a simple if motion turn lights on (which is working fine when connected)
Logs from deCONZ at the point where things start to disconnect.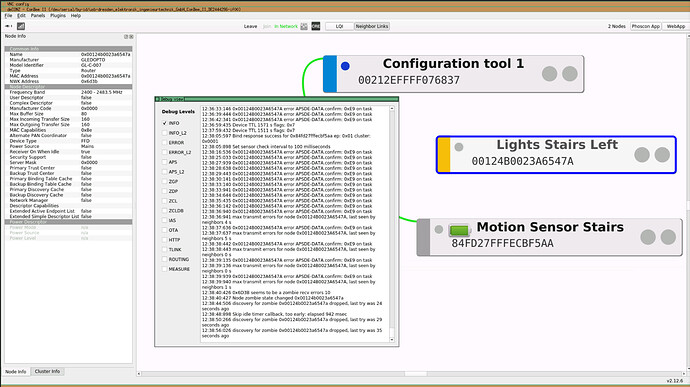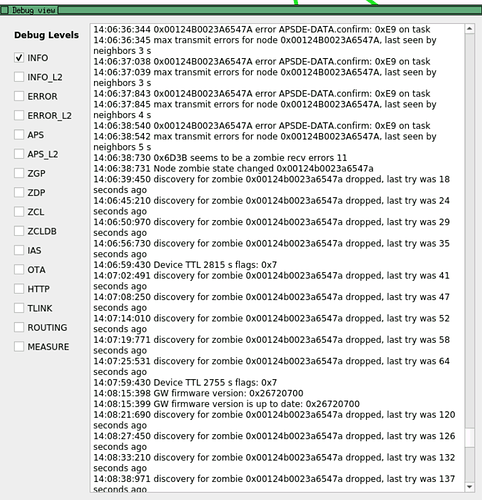 It does eventually seem to reconnect but obviously has been off / my automations won't work during the disconnected period.