Hey guys,
I am new here and yesterday I set up a Raspberry 4 with Home Assistant. Now I have a ConBee II stick connected and could also already connect a lamp and a switch. But then I noticed that the switch constantly in short intervals no longer reacts.
Then I opened the deCONZ page and I noticed that deCONZ loses the connection to the ConBee stick every 5-10 seconds and automatically reconnects after 15 seconds. Also the firmware display in Phoscon toggles between "not connected" and "26720700".
I use an extension cable for the ConBee stick, but have also left it out for testing, because I first suspected the cable. But I get the same behavior, with and without extension.
Here are two screen shots from the log: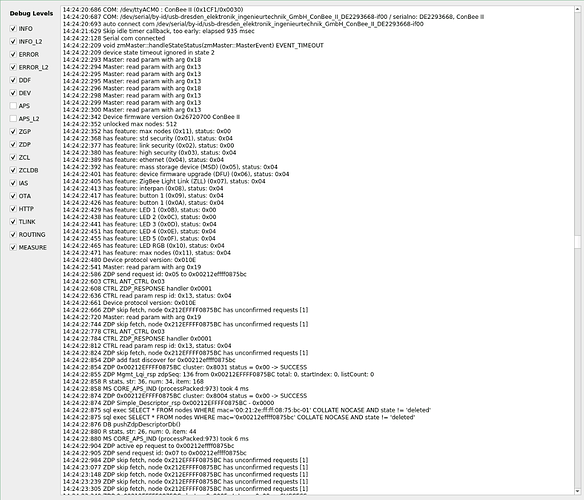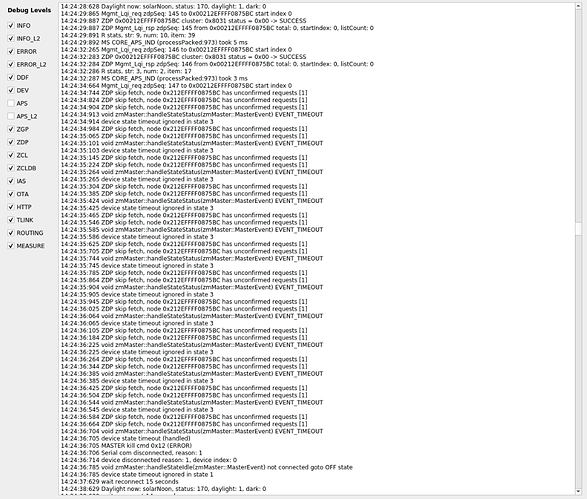 Can anyone help me with this problem?