I want to use the virtual daylight sensor as event trigger for a lamp (when it is night the lamp should be powered on) My question is, why switch the value from 230 to 100 (nadir) at midnight. I think it is expected but is there another possibility for detecting the "virtual" darkness with this sensor?
Thank you very much!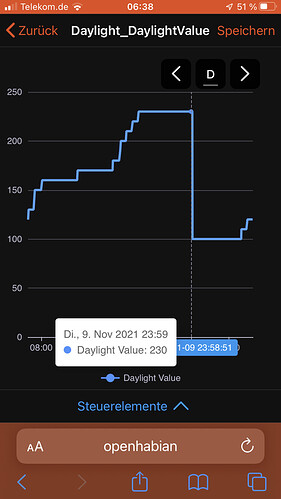 This is a behavior by design (no bug). But meanwhile I could solved it. The good think is I had to unterstand some astro things.