Hello,
I have Raspberry PI 4 and ConBee II. Everything was working fine until the power went down. Now Phoscon App doesn't find my ConBee II stick: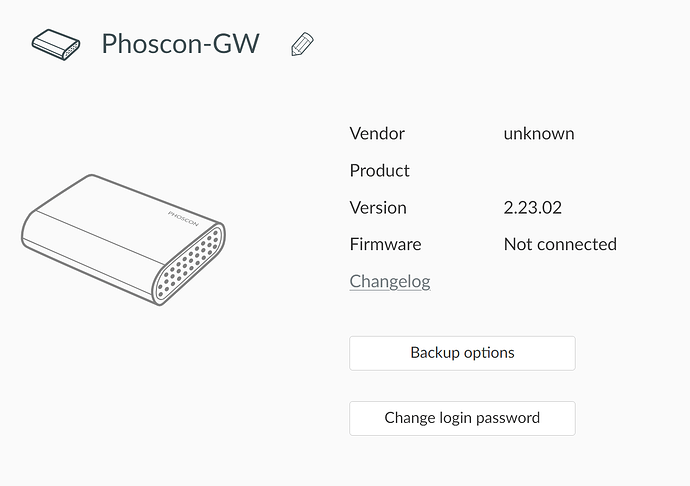 ConBee II is listed by lsusb but not by GCFFlasher_internal -l:
pi@raspberrypi:~ $ lsusb
Bus 002 Device 002: ID 0781:558b SanDisk Corp. Extreme
Bus 002 Device 001: ID 1d6b:0003 Linux Foundation 3.0 root hub
Bus 001 Device 005: ID 1cf1:0030 Dresden Elektronik ZigBee gateway [ConBee II]
Bus 001 Device 002: ID 2109:3431 VIA Labs, Inc. Hub
Bus 001 Device 001: ID 1d6b:0002 Linux Foundation 2.0 root hub
pi@raspberrypi:~ $ sudo GCFFlasher_internal -l
GCFFlasher V3_17 (c) dresden elektronik ingenieurtechnik gmbh
Path             | Vendor | Product | Serial     | Type
-----------------+--------+---------+------------+-------
/dev/ttyAMA0     | 0x0000 | 0x0000  |            | RaspBee

GCFFlasher_internal shows some weird RaspBee device whether ConBee II is connected or not.
I already tried to restart everything several times but to no success. When I connect the same ConBee II stick to my Windows PC it is working fine, Phoscon shows it, I can connect to lights, etc.
Any ideas how to fix this?