Hi,
I have a Bosch water sensor (BWA-1), that I would like to set up with deconz.
I managed to have it show up in deconz as a hex value, but there are no clusters available.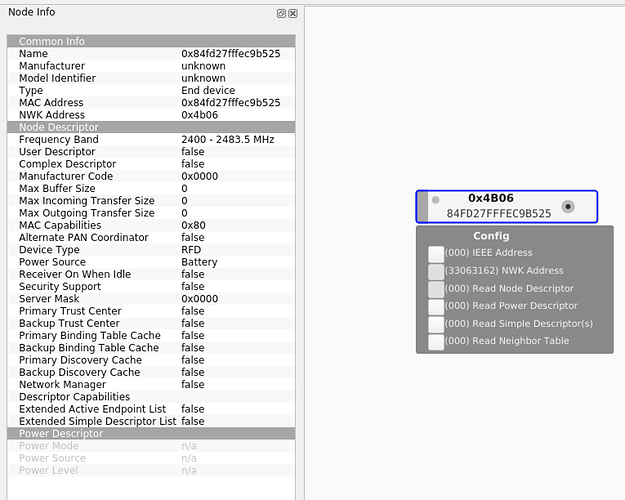 The device is listed on the supported devices page with the footnote "Device requires usage of zigbee install code to be able to join, which is currently limitedly usable for public."
The install code is printed on the device, but I found no possibility to enter it in any UI or via an API.
So my question here is: How can I set up the sensor correctly?
Thanks,
Stefan