Hey all,
I'm trying to bind my Fyrtur remote with the with the blind unsing the "Bind Dropbox".
From my understanding this should make the remote work as it was shipped.
But no matter what I bind - there's no reaction and no indication if it worked or not (or why not).
Undforunatly the documentation for this is not even one page long so I don't know how to debug this.
Is there anyone using the blinds without these issues? As of now there are pretty much unusable for me.
Thanks!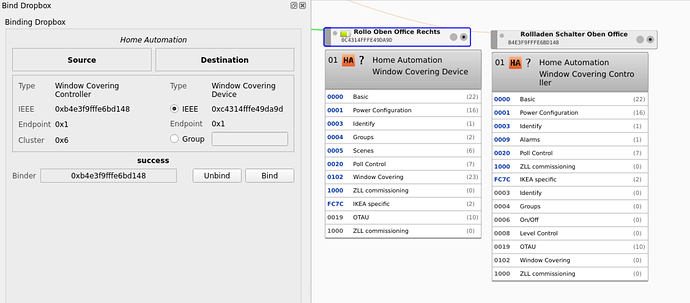 I tried to drag the 0006 ON/Off field from the switch to the source and the "0102 Window Covering" as a destionation - > No reaction at all…