Hi Community!
I am trying to implement the Binary Value Cluster on my sensor device. The Device also has a buzzer, which will sound when a curtain measurement level is reached. Via the before mentioned Binary Value cluster im planing to set a system variable in order to disable and (re)enable the buzzer.
So far I implemented the Cluster with all mandatory Attributes plus a few extra, all part of ZCL specs. In deCONZ only three attributes are shown properly, the rest is grey, means unsupported.
Have a look: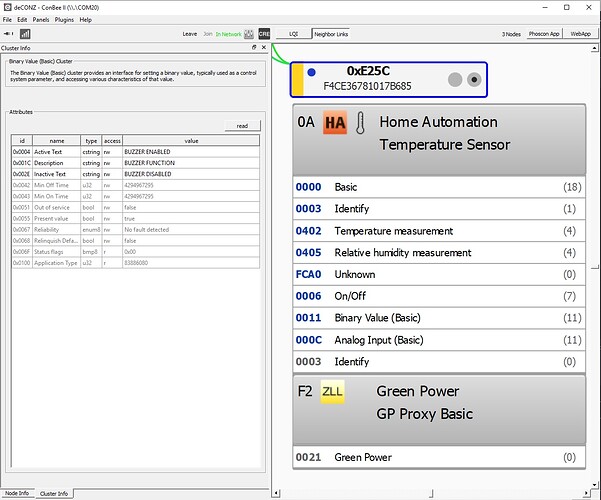 I double checked my attribute`s IDs and accessibility options with those of the Zigbee ZCL specs aswell as those in the general.xml file in the deCONZ/zcl subfolder.
What am I missing, do you have any ideas?
Greetings, frank