Hey,
I'm using v2.19.1 to connect via ConBee II stick. After acquisition of the authentication token, GET requests work fine. Though, when trying to trigger state changes (turning light on) via PUT, following error message will be returned: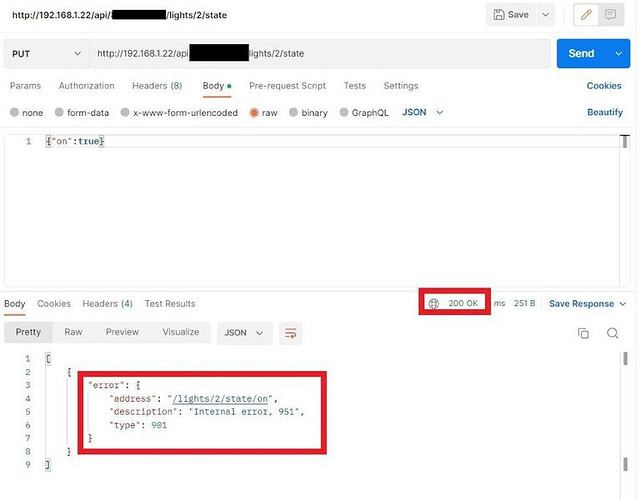 I read that this may be a queuing issue. Though, no further coherent requests are placed.
Setup details:
raspbian, Conbee2, firmware 26780700, App in V2.19.1.
Thanks for help!
Michael