Hello,
I'm trying to connect an Aqara Curtain Driver E1 to my Conbee II stick within Home Assistant.
In Phoscon tried to add it as a light but nothing is showing up. In deCONZ I can see a new device but details are unknown.
Using deCONZ version 2.21.2. Is this device not compatible with deCONZ?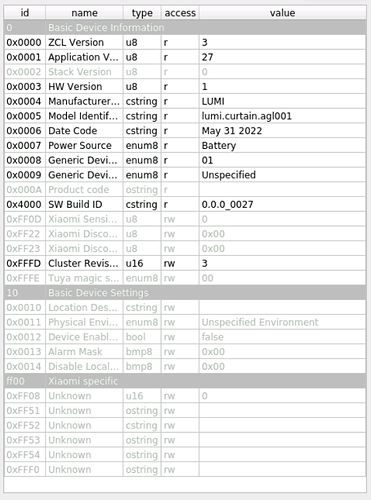 Thanks, Darryl